Keynhote Speakers
Raphaël Schoentgen
Raphael Schoentgen is, since April 2014, a member of ENGIE Executive Committee and the Group's Director for Research and Technologies (CTO). He was previously, from 2008 to 2014, President of the Group in China. Between 2004 and 2007, R. Schoentgen was diplomatic advisor to the French Minister in charge of Energy, Telecommunications and Industry. Previously, he also worked in the public sector as detached national expert to the European Commission's Competition General Directorate and as Head of the State Economic Development Department of France's Northern Region. In the private sector, Mr Schoentgen held jobs in the textile sector and water sector in France, in telecommunications in China, in the power sector in the United States and Thailand, and in the gas sector in Mexico. Raphael holds a Masters Degree in Business Administration (member of the "French Corps des Mines") and a Civil Engineering Degree of the Paris National Mining University ("Ecole Nationale des Mines de Paris"). Raphael has been nominated in 2011 amongst the Young Global Leaders of the World Economic Forum, in 2012 amongst the Young Leaders of the France China Foundation, and in 2014 amongst the Young Leaders of the World Cities Summit. He was until early 2014 a Member of the Advisory Board of the European Trade Chamber in China and President of its Energy Working Group. He is since 2015 a Board Member of the French Institute of Petroleum and New Energies.
Jan Segerstam
Jan Segerstam is the Director of Research and Development at Empower IM Oy in Finland. He has worked with the company since 2007 after working with a group of Finnish regional energy companies in the Nordic energy market for many years.
He has a background in both IT systems development and energy market process development that started with providing technology services to energy sector companies when the Finnish energy market was liberalized in the late 1990s. Later he became active in energy market development and worked many years as the Finnish representative in Eurelectric retail market development in Brussels. He also works together with market development groups and facilitators such as the Finnish TSO Fingrid on issues like market datahub development and retail market process development. As the Development Director of Empower IM Oy, he has worked on various Europe-wide programs for the development of the Internet of Energy and future energy markets. As the chairman of the Finnish program FLEXE's steering group (Flexible Energy systems), he joins his partners in the European energy sector in promoting innovations that will drive the creation of the new flexible energy system of the future.
Fabien Gandon
(temporary short bio) Fabien Gandon is Senior Researcher and Research Director at Inria. He received his Ph.D. and HDR in Informatics and Computer Science. He is the leader of the Wimmics research team at Inria in the Research Center of Sophia-Antipolis and I3S CNRS, University of Nice - Sophia Antipolis (France)
He is the Advisory Committee representative of Inria at the World-Wide Web Consortium (W3C)
Ludovic Coutant
Ludovic Coutant is Senior Consultant at ITEMS International. Ludovic works on topics bridging energy and ICT such as the Smart Grids, Smart Cities and e-mobility. For about three years now, Ludovic has dedicated an important share of his time working together with CNR to foster the development of innovative solutions in the EV charging infrastructure and to promote the use of renewables. In this frame, Ludovic is vice-chairing the main working group of the standardisation panel eMI3 on Use Cases.
eMI3 is a european-wide initiative towards interoperability for the ev charging infrastructure. It is under the umbrella of ERTICO – ITS Europe, the eMobility ICT Interoperability Innovation, eMI³, is an open group of significant actors from the global Electric Vehicles market who joined forces to harmonize the ICT data definitions, formats, interfaces, and exchange mechanisms in order to enable a common language among all ICT platforms for Electric Vehicles. eMI³ core objectives lie in the development, publication, sharing and promotion of ICT standards. »
Keynote speakers and animators
Catherine Faron-Zucker
Catherine Faron Zucker is assistant professor of Computer Science at University Nice Sophia Antipolis since 2002. She received her Ph.D. in Computer Science from the University Paris 6.
She teaches in the Computer Science department of the Engineer School Polytech Nice Sophia where she is responsible of the option of the master degree IFI entitled "Web Sciences, Technologies, Resources and Applications".
She is vice-head of the Wimmics research team at Inria in the Research Center of Sophia-Antipolis and I3S CNRS, University of Nice - Sophia Antipolis (France). Her research activity focuses on Knowledge Engineering and Modelling, Graph based Knowledge Representation and Reasoning, Ontologies, Semantic Web and Social Web. Her main application domains are Collective Memories and Intelligent Tutoring Systems.
Matthias Weise
Matthias Weise is a consultant and senior developer at AEC3 Germany. He is a civil engineer and received his Ph.D. in 2006 at the Institute of Construction Informatics at Dresden University. Building Information Modeling (BIM) has been a topic of his since 1998 and he among other things was part of the team expanding the IFC model with structural engineering. As a member of the Model Support Group of buildingSMART International he has been in charge of the IFC process model since 2009. Beside BIM data management another topic of his research and development is knowledge and innovation management. As a senior developer he is responsible for the development of the ReqCap tool that helps to control data sharing in BIM-based building design.
Animators
Bruno Fiès
Bruno Fiès is a research engineer in the field of Information and Communication Technologies. He started his contribution with CSTB (French research center in Building and Construction) working on Electronic Data Interchange related to the Construction Sector. He naturally moved from information exchange to knowledge management. His main field of interest is now on Semantic web technologies applied to the Construction Sector with a specific focus on energy efficiency issues from the Building to the City scale. He has been and is still involved in National and European Research Projects.
Kris McGlinn
(temporary short bio) Kris McGlinn is Coordinator of project SWIMing at Trinity College Dublin.
Jarmo Kalaoja
Jarmo Kalaoja is a Senior Research Scientist at VTT Research Centre of Finland Ltd. He has long experience of domain analysis, software reference architectures, model based development, and adopting knowledge based technologies in various application areas. Recently his main field of interest has been in supporting the analysis and development of service and information architectures for various emerging domain specific service ecosystems. He is the leader in task developing SEAS Knowledge model starting from the results of use-case analysis, with the goal of implementing the model as a modular collection of well documented ontologies providing interoperability with existing energy domain information models.
Organizer
Philippe Bourguignon
Mr Bourguignon works as Project Coordinator at GDFSUEZ (France). He is graduated from ENSTIMA (French mining school) in 1981. His current research interest includes application of power system planning, power system stability and control, power system reliability and security at grid and customer level through realtime data exchange IT systems.
He has been working in the energy since 1985, successively in charge of electric grid simulation, B2C marketing & sales, electricity and gas business development for the French DSO.
He became CEO of the Regional Electric & Gas DSO of Burgundy (France) in 2003 and was in charge of the market opening during this period. Then he became CEO of GDFSUEZ Magyarorszag (Hungary), in charge of the local merger between Electrabel and Gaz de France.
After a short mission of corporate recovery in photovoltaïcs sector for ENGIE (Belgium), he joined the Research and Technology Department of ENGIE as Project director, in preparation of a new business model for ENGIE. He is actually leading different corporate team in charge of preparing the future of ENGIE.
Organizer and Animator
Maxime Lefrançois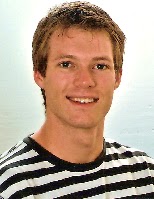 (temporary short bio) Maxime Lefrançois received his Ph.D. in Computer Science from the University of Nice Sophia-Antipolis. He is involved in the development of the SEAS Knowledge Model and the use of this Knowledge Model in pilot implementations since November 2014, first as Post-Doctoral Researcher in the Connected-Intelligence team of the Ecole des Mines de Saint-Etienne, then as Lecturer in the same team since December 2015, and consultant for ENGIE R&D CRIGEN.